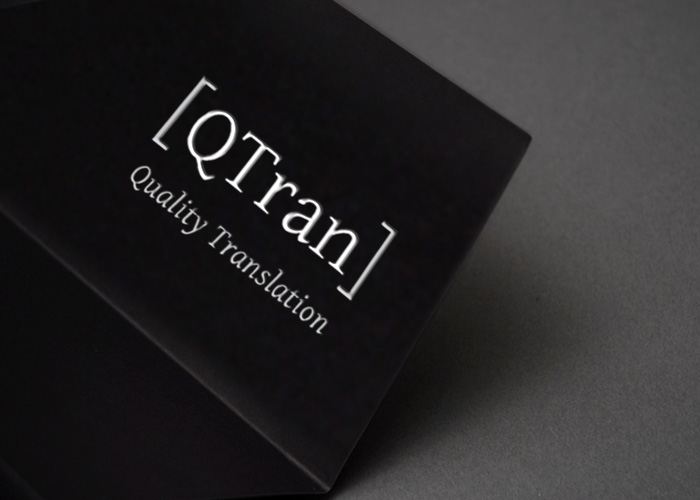 QTran
QTran is a translation service based in Ireland.
QTran is short for Quality Translation.
The owner wanted the logo to be professional, clean, clear, sharp and mature, project quality, denote efficiency.
The design is based on brackets, as used in the international phonetic alphabet to point out the phonetic transcription, in combination with an elegant font, which was originally designed for professional translations.
The assignment also comprised stationery design.