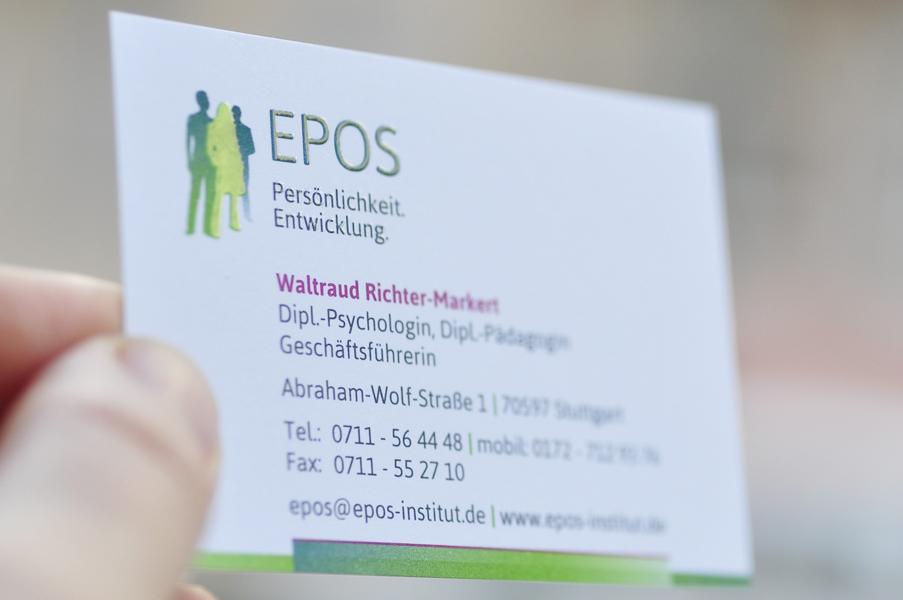 Epos Institut
Waltraud Richter-Markert has studied economics and took over the family business. But her interest in people and human potential made her move on, so she studied psychology, started teaching in university, and continued her own education. Since she started her own company EPOS Institut in 1986 she became an established trainer, coach and mediator, providing training and consulting services for companies like Unilever, Bilfinger Berger, Daimler AG, TOTAL Deutschland, as well as the German public TV stations ARD and ZDF.
In 2013 EPOS Institut needed a new visual identity to reflect their values and services, as well as a grown structure.
Waltraud Richter-Markert chose a design that corresponds to her human-centered approach, and brand neu developed a new logo, business cards and stationary, as well as a new website.